Red Wine Styles
On this page you can read and print out the information. To view the accompaning power point presentation click here. The pictures may assist you in the presentation and help the participants to remember the information.
This tasting includes four different types of red wine. It starts with some general knowledge on how to assess wine from the colour, smell and taste. See also Wine Assessment. Thereafter it continues with information on typical wines from the regions Bordeaux, Rioja, New World and Valpolicella.
Wines from Bordeaux, Rioja, New World and Valpolicella
What does the colour of the wine tell you?
The colour of the wine is easiest to assess and it may reveal more than you think.
Young red wines are usually purple while older wines develop more to brick red and brown. This is the first thing to note. The second thing to note is the intensity of the colour. The intensity may give you an idea of the grape variety. For example, it is not difficult to distinguish between a deep red Syrah and a pale red Gamay (Beaujolais) or Pinot Noir (Bourgogne).
What does the aroma of the wine tell you?
The aroma is the parameter which says most of the wine. In comparison with the flavour the aroma is much more multifaceted. If the wine smells of fresh fruits, it may be a young wine. Is the smell a little sweetish, like vanilla, it may have been aged in oak barrels. Does the smell remind you of port wine, then it may be a matured wine. Put words on all the scents you find and combine this with the colour. The aroma from a red wine can be anything from raspberries, cherries, blackcurrants, stables, leather, pencil, vanilla, cedar etc.
What does the flavour of the wine tell you?
We can only distinguish five tastes, sweet, salty, sour and bitter and the so called umami.There is no English word for umami, but it is often described as a rich and meaty taste. Flavour enhancers like monosodium glutamate is also said to resemble the fifth basic taste umami.
What does the sensory evaluation tell you?
Other senses useful in wine tasting is the mouth feel. Wines contain fruit acids. These can be felt like a tightening and pulling sensation on the inside of the cheeks and the sides of the tongue. The higher content of fruit acid the more it tightens.
Fullness (body) of a wine can be sensed on the centre of the tongue and the tip of the tongue, sometimes you can also feel a little sweetness.The body is the impression of weight on your palate and denotes how rich in fruit the wine is, but the body also comes from the alcohol. Alcohol gives a slightly sweet taste. Wines from the New World, where the grapes have ripened in a warm and sunny climate, are often rich in alcohol and therefore they may taste a little sweet. If you feel heat in your mouth, it means that the wine has a high alcoholic content, the wine is said to be fiery.
In order for a wine to taste good both the body and the fruit acid must be in balance. Too much body and too little acid taste more like juice and lack character. It is the overall impression that is of importance.
On the insides of the lips and on the tip of the tongue you feel the tannins. You sense a dried-out, bitter, astringent feeling. A wine with much tannins requires that you eat something to it. The greater the astringency is, the stronger the food.
Bordeaux
Are all Bordeaux wines astringent and difficult to enjoy?
Most Bordeaux wines taste best with food. It is because of the high content of tannic acid. Bordeaux wines are astringent, especially young wines. Great Bordeaux without tannins is inconceivable. A good Bordeaux must also be fruity, it makes the wine harmonic and well balanced. You will feel the fresh fruit acids in the cheeks and lots of tannins on the tip of the tongue and inside the lips. Bordeaux wines taste best with heavier dishes of beef, lamb or game.
Bordeaux aroma is a bit special and difficult to define. Red Bordeaux is almost always a blend of several grape varieties. Usually Cabernet Sauvignon is the dominant one and this is most often combined with Merlot and sometimes a small amount of Cabernet Franc.
Cabernet Sauvignon is an austere and strict grape while Merlot is softer and more fruity. Cabernet Sauvignon has an aroma and flavour of blackcurrants, cedar and tobacco. In Bordeaux wines where Cabernet Sauvignon dominates you may also find notes of pencil or cigar box. If the wine has aged in new French oak barrels you may find a scent of freshly ground coffee.
Great Bordeaux wines are characterized as full-bodied wines. They are rich in fruit and the alcoholic content is high i e 13 % or higher. Since the fruit content is high the wine also gets a stronger colour. The grape skins are left for a long time in the fermentation juice which gives the wine strong colour, tannins and plenty of flavouring. The tannins are softened by aging and the Bordeaux wines, like other full-bodied and tannin rich wines, can endure long aging, maybe 10 to 15 years. A Bordeaux wine of good quality in terms of grapes and manufacturing which has been aged for some years to soften the tannins and developed the flavours, taken with a nice piece of steak or flavourful cheese, is a wine that offers one of the greatest experiences in the world of wine.
Merlot or Cabernet dominance?
Bordeaux is located on the Atlantic coast of southwest France. The wine regions are situated around the river Gironde. The appellations* from the left bank of the Gironde are dominated by Cabernet while the wines from the right bank are dominated by Merlot. The Cabernet-dominated municipalities, which all are located in Haut-Médoc, are: Listrac, Margaux, Moulis, Pauillac, St-Estéphe and St Julien. Merlot-dominated municipalities are Pomerol and St Émilion.
The basic AC Bordeaux covers the entire region and this is then divided into fairly large districts with appellations of their own. Within these there are a few smaller appellations from communes (villages). The wine chateaux is the most important quality factor. More information about French classifications is available in section below Which information do you get from the label?
*Appellation is the name of the place from which the wine originates. The grape variety is not stated on the label.
Rioja
Can you smell the vanilla flavour in the Rioja?
Tempranillo is the primary grape variety in red Rioja. Another important grape variety is Garnacha (Grenache) and sometimes small amounts of Mazuelo and/or Graciano are added to a Rioja wine. Rioja has a characteristic aroma and flavour which is easy to recognize. Rioja is characterized by flavours like vanilla, strawberries, leather and cream. The distinctive vanilla tone in Rioja may have to do with the storage in oak barrels, most often made of American oak.
Tempranillo adds an elegant plum character which is refined during aging in barrel and bottle and develops into wild strawberries and appetizing flavours. Many feel some spiciness in the wine. The tannins are soft and the fruit acids juicy and this together makes a Rioja easy to like.
Rioja wines are usually medium-bodied. Most red wines are included in the group medium-bodied wines. The number of medium-bodied wines is far greater than light and full-bodied red wines. Medium-bodied wines are less concentrated and have less alcohol than the full-bodied wines. The alcoholic content is generally between 11% and 13%.
A medium-bodied wine goes well with meat dishes, with the exception of wild game such as elk and reindeer, where a full-bodied wine is more appropriate. Too strong cheeses should be avoided but a medium-aged brie may be good.
Rioja from the Rio Oja
Rioja district is located in northern Spain and is about 40 km wide and 100 km long. It is named after a tributary of the Ebro - Rio Oja. Geographically, the district is divided into three regions: Rioja Alta, Rioja Alavesa and Rioja Baja. Rioja Alta and Rioja Alavesa are the best regions but most Rioja wines are a blend of grapes from all over the district. The area has continental climate but Rioja Alta and Rioja Alavesa are influenced to great extent by the Atlantic climate with cool autumn breezes and summers which are not too hot. Here the Tempranillo grape thrives and gives nice fruit, colour and aroma to the wine. Rioja Baja has much more of the Mediterranean climate, hot and blazing sun and therefore Garnacha is the primary grape grown here which gives soft wines with high alcoholic concentration.
New World Style
What is the New World?
New World wines are all wines that come from non-European wine regions, i e mainly wines from the USA, South America, South Africa and Australia.
How can you determine if the wine comes from the New World?
Climate, soil type and manufacture all give their character to the wine.The modern New World wines differ from the austere and acidic European wines by marked frutiness and sunny notes. The red ones are soft and juicy with lots of ripe fruit. The fruity taste dominates and the astringency of the tannins is minimal. Since the grapes mature quickly in a hot climate they have high sugar content. As a consequence of the high sugar content the alcoholic content increases as well and high alcolholic levels make the wine feel rounder.
The popularity of the New World Style has forced many of the Old World wine producers to manufacture softer and more approachable and easy liked wines. A wine is not necessarily bad because it is easy to like. On the contrary. Not least during the warm half of the year these fruity and flavourful wines match well with the grilled food.
Flavour bomb from the New World
As an example of a typical wine from the New World a Californian wine has been selected, but you may just as well choose a Chilean, Australian or South African wine. Or why not a Zinfandel from Californa - America´s own grape.
McManis wine is made from a grape, Petite Sirah, which is relatively unknown. It is a cross between Syrah and the completely unknown grape Peloursin. Petite Sirah gives fruity, spicy wines with notes of dark berries and not too aggressive tannins. It is a savoury and mouth-filling wine to grilled meat, maybe with a slightly exaggerated taste of oak.
Lots of heat and sun
In California there are brilliant conditions to make good wine.The long hours of sunshine and the warmth may, however, cause trouble. The heat can cause the fruit acid content of the grapes to become too little and this makes the wine stale and shallow. The grapes ripen quickly and they do not get time to develop the flavour nuances and complexity that grapes which ripen slower in a cooler climate exhibit. In California´s northern parts, however, these risks are are reduced by cool breezes from the Pacific Ocean and it is in this part that some of the world´s best wines are made. The most famous area in California is called Napa Valley and it is from this region the classic Californian red wines made of Cabernet Sauvignon and Merlot come. Sonoma County is situated just next to Napa and here excellent wines are produced which generally are a little softer and rounder than the red wines from Napa. If the label states North Coast the wine may come from a larger area, north of San Fransisco and up to Mendocino. Central Coast means south of San Fransisco.
Valpolicella
How does a light wine taste?
Light wines usually have a relatively light colour and an alcoholic content which rarely exceeds 12%. They are not astringent, i e the tannins are soft.The aroma and flavour are berrylike and remind of red berries like raspberries. The fruit acid content is generally high. They are fresh and easy to like.
A classic light red wine is Italian Valpolicella. Valpolicella wines come from Veneto in northern Italy. The wines from Valpolicella are most often light to medium-bodied and soft with cherry-like flavour. The ordinary Valpolicella has a similar character like other Italian wines of cherry-like flavour with a little bitterness at the end. Light wines go best with light food, like pies, pizza and pasta as well as mild cheeses.
The grape varieties used for the Valpolicella wines are Corvina, Rondinella and Molinara. Depending on how the wines are manufactured they get different characters. Wines from the best and central area of Valpolicella have the designation Classico. The addition of Superiore means that the wine exhibits more depth and intensity.
Amarone della Valpolicella is an example of such a wine. It is made of dried grapes and is considered as one of the classics of the wine world. The wine ferments to dry but still have about 10 grams of residual sugar, alcoholic content is about 16 % (sometimes more than that) and the taste is powerful and bittersweet. Recioto della Valpolicella is also made of dried grapes but fermentation is interrupted so that you get a sweet wine like fortified wine.
An ordinary Valpolicella can also get extra flavour and alcoholic strength by fermentation a second time on the Amarone sediment and this wine is then called Ripasso.
This tasting does only include the light Valpolicella wine fermented in the usual way. More information on Wines from Valpolicella can be found in wine lesson Valpolicella.
Th climate, with cool breezes from the north and warm summer breezes from the southern plains, give the grapes both acid and sweetness and it is needed for the balance. Especially if you want to make a wine as intense as Amarone. The steep slopes of the Valpolicella Classico zone, where the climate is tempered by the proximity of Lake Garda, are ideal for the Corvina grape.
Which information do you get from the label?
Most wines have a quality designation specified on the label. In France it is the appellation system. This means that an area of a particular terroir (soil) is given a name (appellation). All European systems are based to some extent on the concept of terroir. To ensure that the unique properties of the wine in each region are maintained, all aspects of wine making are regulated.The strictest rules are in France but most European countries have similar classifications.
In France the wine classifications are:
AC/AOC: Appellation d´Origine Contrôlée
VDQS: Vin Délimité de Qualité Supérieure
Vin de pays
Vin de table, table wine
The designation Appellation Contrôlée is not a guarantee of quality, it is merely a guarantee that the wine has the wine region´s properties and has been manufactured according to the regulations of the region.
In Spain the wine classifications are:
DO/DOC: Denominación de Origen (Calificada)
Vino de la tierra
Vino de mesa, table wine
In the United States there are no quality regulations regarding wines. The label must state the origin and the grape varieties, that is all required. The first American Viticultural Areas (AVA) were introduced in 1983 in order to get some sort of classification system for the rapidly growing wine industry. To the consumer the name of the producer is often the best guidance on both style and quality. Among the best in California are Gallo, Fetzer, Kendall-Jackson, Beringer, Marimar Torres and Ravenswood. Robert Mondavi, one of the pioneers, is reliable but is becoming insurmountably expensive.
In Italy the wine classificatiions are:
DOCG: Denominazione di Origine Controllata e Garantita
DOC: Denominazione di Origine Controllata
IGT: Indicazione Geografica Tipica
Vino da tavola, table wine
Spanish wines often has information on the label how long the wine has been aged in oak.
Joven = young
Sin crianza = without oak aging
Crianza = one or two years aging in barrel and bottle
Reserva = at least 3 years of aging
Gran Reserva = at least 4 years of aging
The label on European wines does not often state the grape variety, you have to know which grape varieties are allowed in the stated area (appellation). Red Rioja for example, is mainly made of Tempranillo and Garnacha (Grenache) and has therefore special taste. Red Bordeaux is mainly made of Cabernet Sauvignon, Merlot and Cabernet Franc and has a different taste. It is against the wine regulations to grow Tempranillo and Grenache in Bordeaux and call it a Bordeaux wine.
Most labels of wines from the New World, however, indicate grape variety and vintage but often lack quality designations. Estate bottled means that the grapes were grown, vinified and bottled in the same place which is often synonymous with a good quality wine.
Cru is a French term used to indicate that a village or vineyard has particularly high quality.
Château Reysson is full-blodied and rich in tannins. Nuanced, austere aroma and flavour with roasted medium oak character. Notes of blackcurrants, coffee, plums, mint and dark chocolate. Alcohol content 14.5%. Grape varieties: 50% Cabernet Sauvignon and 50% Merlot. Price about 17 euros.
Systembolaget´s number: 3992.
Château Reysson, France, Bordeaux, Haut-Médoc
Haut-Médoc is situated on the left bank of the Gironde (also Médoc) and here Cabernet Sauvignon dominates. On the right bank are St-Èmilion and Pomerol situated and there Merlot dominates.
The label states: The origins of Château Reysson date back to the Middle Ages. It is located in the heart of the Médoc on a clay-limestone hill-top with excellent exposure.
Made up of 50 % Cabernet Sauvignon and 50 % Merlot, Château Reysson offers rich notes of ripe red fruits. It is powerful, complex with lovely, velvet tannins and has a long balanced finish revealing delicate spicey, cedar notes.
The wine has two stars in Hugh Johnson´s Pocket Wine Book which means "above average". Buy it from here.
Quality: Appellation Haut-Médoc Contrôlée, Cru Bourgeois Supérieur. The "chateaux" is the most important quality indicator . The top districts have lists of the best wines called crus classés which literally means classified location of growth. The most famous classification ranks the 61 most distinguished wine chateaux on the left bank of the Gironde from premier cru to cinquième cru. Another 300 in this area reach the designation Cru Bourgeois.
Conde de Valdemar Gran Reserva, Spain, Rioja
Conde de Valdemar Gran Reserva is medium-bodied with soft tannins. Developed, spicy, nuanced aroma and flavour with medium oak character. Notes of plums, dill, currants, chocolate and tobacco.Alcohol content 13.5%. Grape varieties: 90% Tempranillo and 10% Mazuelo. Price about 14 euros.
Systembolaget´s number: 12601. Producer: Bodegas Valdemar.
The wine comes from Rioja Alavesa, which along with Rioja Alta are the best subregions in Rioja in northeastern Spain.
Producer: Martinez Bujanda, Bodegas Valdemar, Rioja Alavesa. Up to three stars in Hugh Johnson´s Pocket Wine Book which means "well known, highly reputed". You can also buy the wine from Bodegas Valdemar.
Quality: Denominacion de Origen Calificada. This is a super category reserved for wines with a long tradition of high quality. So far only Rioja has been assigned DOC dignity. Gran Reserva: At least 4 years of aging.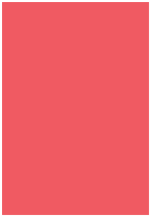 McManis Petite Sirah, US, California
McManis Petite Sirah is full-bodied with soft tannins. Generously fruity aroma and flavour with roasted medium oak character. Notes of blackberries, herbs, vanilla and liquorice. Alcohol content 13.5%. Grape variety: Petite Sirah. Price about 11 euros.
Systembolaget´s number: 6520. Masi Valpolicella Bonacosta, Italy, Veneto, Valpolicella, Valpolicella Classico
Masi Valpolicella Bonacosta is light-bodied with soft tannins. It has a berrylike aroma and flavour with notes of cherries, raspberries, blueberries and herbs. Alcohol content 12.0%. Grape varieties: Corvina, Rondinella and Molinara. Price about 10 euros.
Systembolaget´s number: 6998.
This wine is light and juicy. It comes from the Veneto located in northeastern Italy. The vineyard is situated in the Valpolicella Classico region.
Producer: Masi. Hugh Johnson´s Pocket Wine Book gives Masi 2-3 stars which means "above average to well known, highly reputed".
Quality: Denominazione di Origine Controllata. Classico.
The label states: It is warm like a friend´s house (Hemingway). Masi makes this modern-styled wine from traditional Veronese grape varieties (Corvina, Rondinella, Molinara). Lively and attractive with intense tastes of ripe cherries, good drinkability. It goes well with many dishes, from soups to grilled meats. It is also delicious with pasta.
Food
To a good beef stew where maybe allspice, thyme and laurel leaves play important roles a red wine with spicy character should match well. The accessories and the sauce often determine the choice of wine and of course how you cook the dish, meat or fish or poultry are less important.
Swedish Beef Stew
Recipe from Bonnier´s Cookbook
4 persons
500 gr boneless beef shoulder or stew beef
1 tablespoon butter
2 carrots, large pieces
1 onion, large pieces
1 teaspoon salt
1 pinch of white pepper
10 pieces of allspice
1 laurel leaf
4 decilitres water
Cut the meat into approximately 2x2 cm pieces.
Fry them in batches in the fat in a frying pan and transfer them when brown to a pot. Fry also the carrots and onion and put them together with the spices in the pot. Add the water little at a time. Cook with the lid on low heat for about 1 hour or until the meat is tender.
Remove the meat, the laurel leaf and a few carrot pieces. Mix the rest with a hand blender or pour into a food processor and pulse until the sauce is smooth. Season with salt and pepper. Add meat, sauce and carrot pieces to the pot and heat up. Serve with pickled beetroots and potatoes.
Cheeses
Choosing cheese for red wine is more difficult than to white. Medium-bodied and full-bodied red wines go well with medium aged hard cheeses.
Brie and Camembert, not to strong, go well with a fruity red wine. Even flavoured cream cheese (horseradish, garlic or herbs) match a fruity red wine well. The more body to the wine the more flavourful cheese.
Suggestions
Mild or medium aged Grevé with nutty flavour
Saint André, a brie-like cheese or other cheese of Brie or Camembert type.
Cream cheese with horseradish, garlic or fresh herbs. See also under Cheese Types.
All materials on this site are protected by international copyright
Many of the proposed wines on this web site may be bought in your country. Refer to Wine Searcher to find retailers. The numbers below links to Systembolaget´s information in Swedish.